InfinityIcon: The Specialized Web Solutions
fifteen years of web experience dedicated to your success
InfinityIcon Web Hosting
Learn More
Free Consultation
How may we help you today?
Shared hosting problems and our solutions

Rescue the hacked/infected website

Dedicated web server solutions

WordPress site Development & customization
improve your existing web based services!
Get Free Consultation from our experts
Services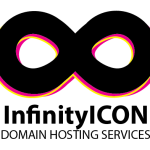 Dedicated Web Hosting
Configured with CWP
Low Cost Guaranteed
High speed link
Reliable
Specialized Web Hosting
Guaranteed Performance
Managed by us for you
Remote backups
Security Monitoring
24/7 WhatsApp Support
Dedicated representative
Wordpress Development
Website Customization
Plugin & Theme Customization
Maintenance and Detox
premium support services
Always available & ready to serve you
Our support staff can help you and can give you their expert opinions in case you are having trouble with anything. However,
Our support staff is also accessible on
WhatsApp, Facebook
and always at your service.
1. Limited websites per server policy:
In market a regular shared hosting server hosts almost 1000 websites per server. That basically overburdens the CPUs and ends up in sluggist performance. Therefore, If your website starts growing and gets more users, they suspend your website. But, our policy is to host not more than 50 websites per server. This gives your website full potential to grow and use all the required resources available on our server.
2. Dedicated Server like Performance:
We use Intel Xeon Dual Processor Servers with optimum memory configurations. With almost less than 50 websites hosted on a server our customers get a Dedicated Server like performance in only $200/year, that In other words, may cost them for upto $250/mo.
3. A Promise that none of our Competitor will make:
Our shared hosting competitors, they will promise you for Unlimited Bandwidth, and Unlimited Space but they will never ever even talk about the "Number of Concurrent Connections to your website". Now the question is that if your server is not allowing your users to establish connection to your website or your server is limiting connections to your website then how come the huge bandwidth and space gonna be utilized? Yes, It will never be utilized. Therefore, at InfinityIconInc promise you for not limiting the number of connections to your website. We expose full potential of our servers to you so that you could get maximum out of our hosting services.
4. Premium Support Services:
Therefore, Our support staff can help you and can give you their expert opinions in case you are having trouble with anything. Our support staff is also accessible on WhatsApp and always at your service.
Or chat with us now!
InfinityIconInc Web Hosting
Outstanding service and support. They went over and above to fix my website as the previous hosting company had no way to scan and remove the viruses that had affected my site.
Reine Clemow